OUR MENUS
Focusing on locally sourced, fresher and lighter fare.
In addition to our Wonderful Christmas Weekend Holiday Brunch, Our Christmas Eve Dinner, and New Year's Eve Dinner, we have special Children's Menus for 3 BIG Holiday Events in Richmond starting tomorrow: "The Santa Clues" at the Va Rep from 12/8-12/31 and "The Nutcracker" at the Dominion Center from 12/8 to 12/24, and then Dr. Seuss' "How The Grinch Stole Christmas" at the Altria Theatre from 12/12 to 12/17. The menus are the same for all 3 events and will surely please the young ones while you enjoy a wonderful Brunch or Dinner! Make your rezo today.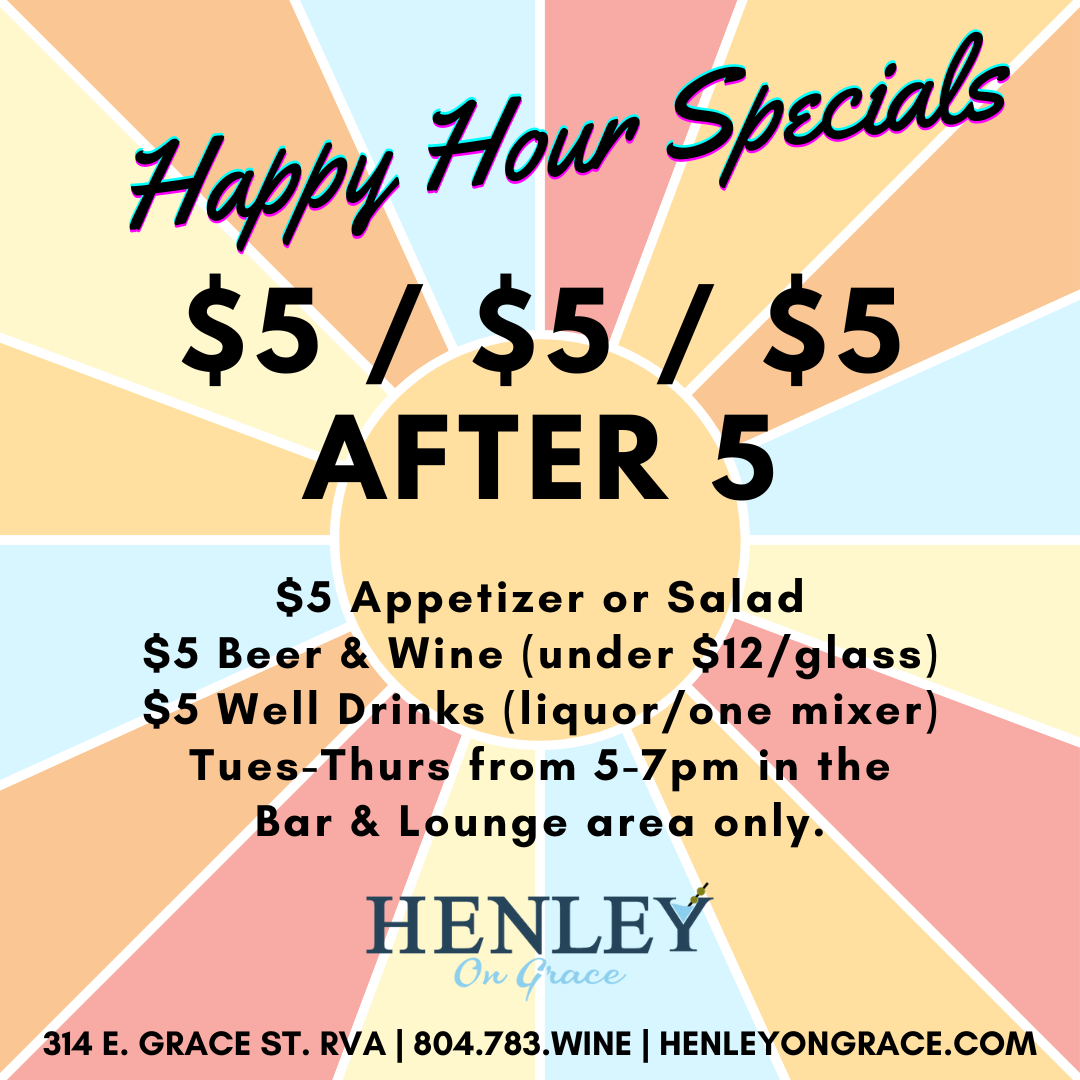 5-5-5 AFTER 5!
Join us at Henley On Grace for our outstanding Happy Hour of $5 / $5 / $5 AFTER 5! Only available TUESDAY through THURSDAY 5-7 PM at the bar or lounge area.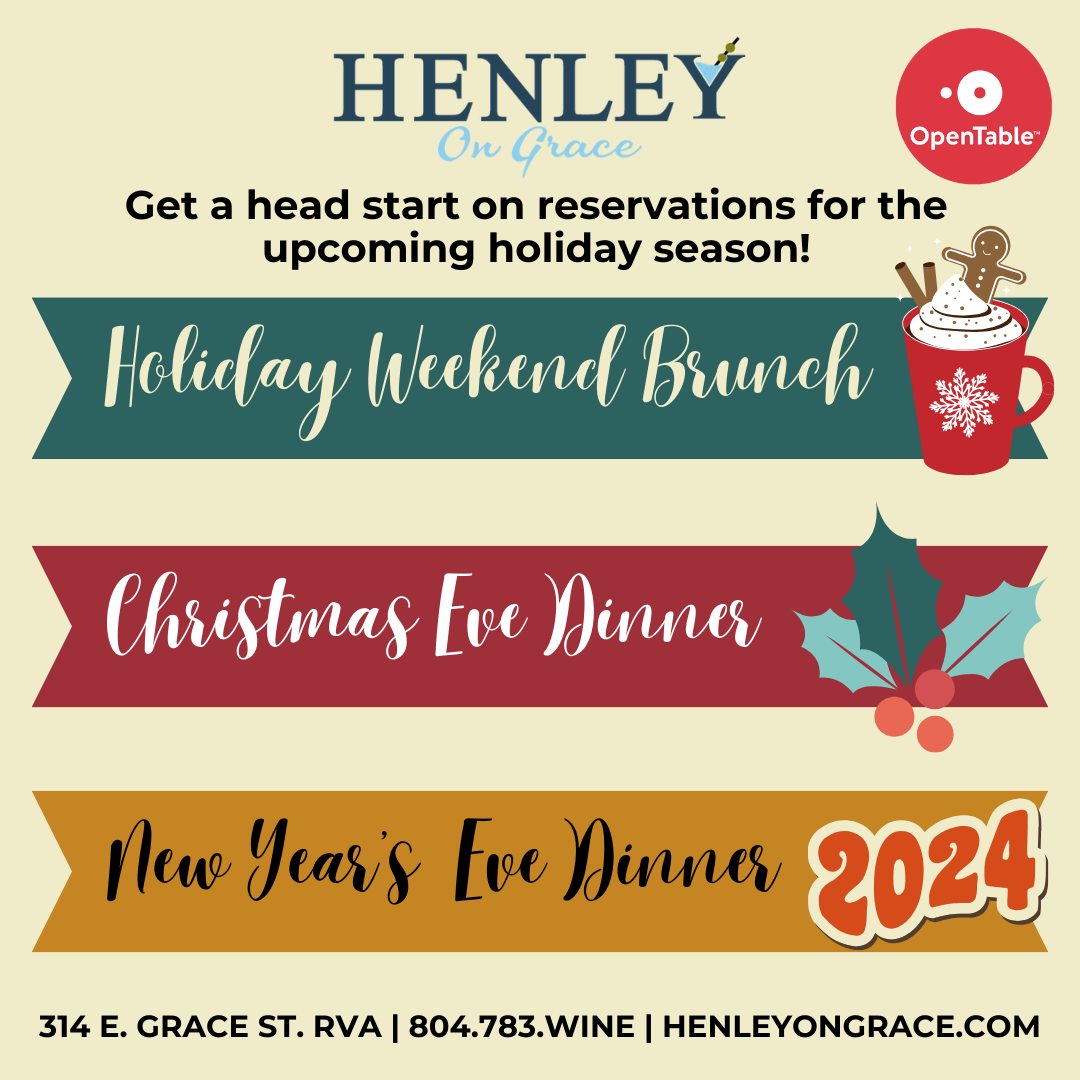 Henley On Grace makes every effort to ensure that the prices and items listed on our menus are up-to-date and correct. However, the prices and items listed on our website menus are not guaranteed and are subject to change without notice.